Best SEO Services In Karachi, Pakistan
Let's You Win The Search Game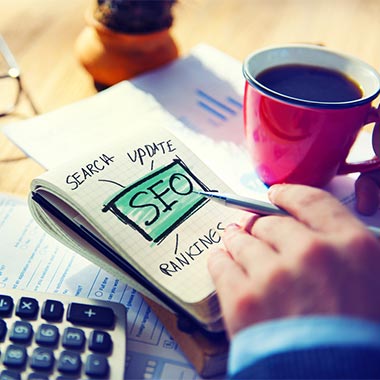 SR Digital lets you win the search game with our professional SEO services. We are starting from the competitive analysis to the technical audit we give free SEO consultation to our clients. We provide you the best performance-driven SEO services in Karachi, Pakistan. We have a solution for all startups, mid-scale to large businesses. We know that good SEO marketing can make your business profitable. SEO is the foundation of your online business that would build traffic for your website as well as would acquire organic traffic that would have a higher chance to convert into a potential customer.
Saad Raza Digital is a leading SEO Agency in Pakistan, our performance-driven SEO Services are especially strategies to help you outrank your competitors. SR Digital ensures the guaranteed SEO services in Karachi, Pakistan includes the On-page SEO, Off-page SEO, local SEO and technical SEO. We help business owners deliver their websites to top rank search engines with our best SEO services in Karachi, Pakistan. We have result-oriented affordable SEO packages for those who want to rank their sites in a reasonable budget. SR Digital provides SEO Services with only white hat SEO techniques, and we strictly follow Google's Webmaster Guidelines in this regard.
Leading SEO Company In Pakistan
We are the leading SEO Company in Pakistan when it comes to giving value for money we are the best in business. We provide performance-driven SEO campaigns with complete strategy and analysis that make us the best SEO Company in Karachi, Pakistan. We have the professional SEO Consultants who are ready to create the best plan for your website to improve your search engine's organic rankings. Our SEO experts are capable of optimizing any website such as Content Management System (CMS) and any code website. SR Digital provides you with all SEO Solutions for your website under one roof that makes us remain the best SEO Company in Karachi, Pakistan.
SR Digital is a performance-driven SEO agency. We have a team of Search Engine Optimization Specialists that examines your business needs, define objectives, benchmark and create a strategy with a proper SEO plan of action in place. Whether you need an in-depth SEO solution for your website or need consultation for your business, SR Digital can work in anyways to create the most effective solutions for your business. SR Digital is a high-ranked SEO agency you need to believe in us because we are the leading SEO Company in Karachi, Pakistan.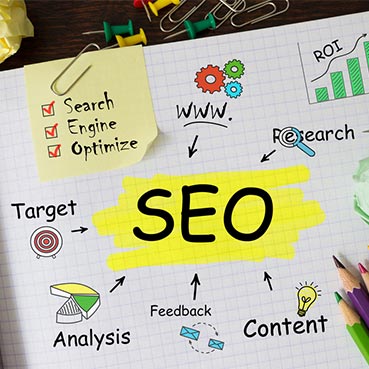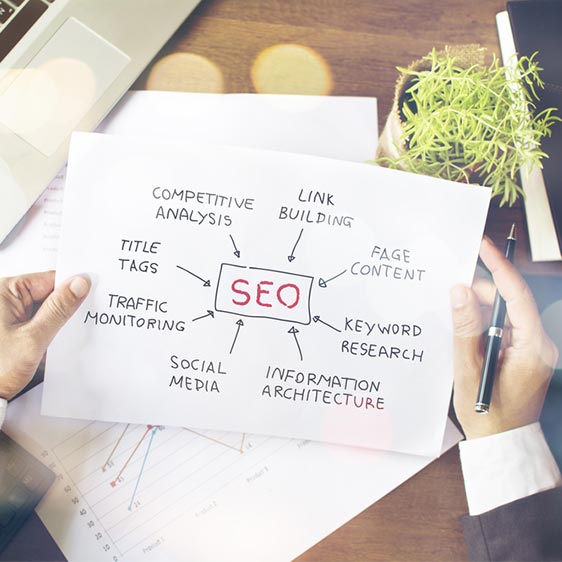 What Is Search Engine Optimization (SEO)?
SEO stands for Search Engine Optimization, it is the method of accelerating the number of targeted traffic by optimizing your website to get a search engine's organic rankings from the search engine results page or SERPs. The process of Search Engine Optimization includes producing high-quality, relevant optimized content around focus keywords and building high-quality backlinks. SEO is all about improving a website search visibility from the organic search results. The most important benefit of ranking for a focus keyword is that you can get drive a large number of organic (non-paid) traffic for your website.
SEO works by optimizing your website for increasing their search visibility in search engine results pages or SERPs. When you search for any particular query in Search Engine's whether it's Google, Bing, Yahoo, YouTube, an algorithm works in real-time to bring you the best results that you are looking. In Google's algorithm, there are over 200 ranking factors that decide which piece of content will be rank over a specific query. These rankings are base on the relevancy, usefulness, authority of that website or web page to that particular query.
4
Content Creation & Optimization
Want To Boost Your Business Today?